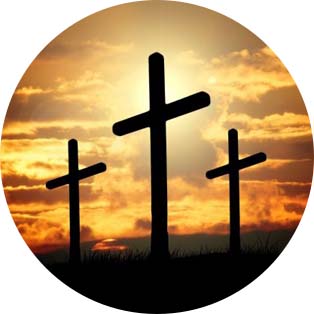 Living Word Bible Church Creed & Faith Statement
We believe in the God of the Holy Bible (YHVH)

We believe He is our Heavenly Father and Creator of Heaven and Earth

We believe the Holy Bible to be the infallible word of God

We believe in the Bible account of creation (Genesis 1 & 2)

We believe Jesus Christ as the only begotten Son of God (John1)
We believe…
We believe he is the Word made flesh (John 1). We believe Christ was crucified for our sins (1 John 2:2). We believe He was raised from the dead, and ascended into Heaven and is seated at the right hand of God on His throne (Hebrews 12:2, Hebrews 10;12, 1 Peter 3:22). We believe in the atoning sacrifice of Jesus Christ on Calvary; for the sins of the world, upon repentance (Romans 3:23-26). We believe in the literal return of Jesus Christ at the seventh "Last" trump (1 Corinthians 15:52, 1 Thessalonians 4:16, Revelation 11:14-19). We believe Satan literally returns at the sixth trump, to make war with the saints before Christ returns, and will deceive those who do not know the truth, (Daniel 7-12, Mathew 24, Mark 13, Luke 21, 2 Thessalonians 2, Isaiah 14, Revelation 9-19). We believe upon Christ's return, Satan who acted as, the dragon, the serpent, the devil will be bound 1,000 years (Revelation 20:1-3). We believe upon His return, "That Day' Christ, will rein for 1,000 year period known as the millennium, and the Elect, the chosen and faithful will be teachers and priests with Him during this period (Revelation 20;4-6).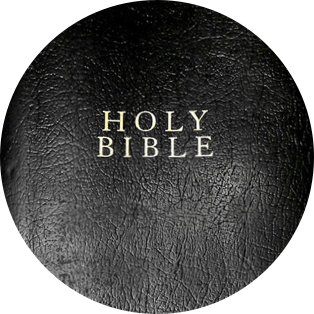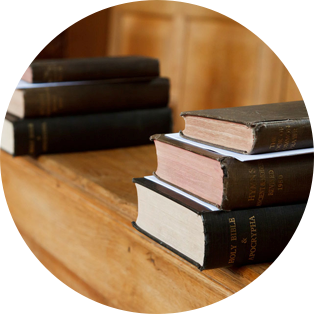 We believe…
We believe God so loved the world, that He gave his only begotten Son, that whosoever believeth on Him should not perish, but have eternal life (John 3:16). We believe in the Holy Spirit of God and His mission, for those that believe and are sealed with the promise (Ephesians 1:13). We believe salvation is by grace through faith, and is the gift of God, and not the works (Ephesians 2:8-9). We believe that water baptism by immersion is ordained of God for all who believe (Matthew 28:19-20). We believe in the ordinance of Holy Communion as established by Jesus Christ (Luke 22:19-20). We believe in prayer and the power of it, and that all prayer should be that Gods will be done (Matthew 21:22). We believe in an existing "god of this world" Satan, who is called the serpent, the Dragon, the Devil, Lucifer, king of Tyrus and Tyre, the second beast and King of Babylon of the last days, who has power with demons, devils, and men, who has a people who will not hear the Word of God (2 Corinthians 4:4).
We believe that Jesus Christ has broken the power of Satan, and His name makes devils impotent against Christians (Matthew 12:28). We believe the seventh trump sounds after the tribulation of antichrist (Matthew 24:29), Mark 13:24). We believe in the apostasy, in which Satan will stand in the holy place "as the abomination of desolation" claiming to be God and will deceive those who are not sealed with the truth (Daniel 9:27, 11:31, 12:11, Matthew 24:15 Mark 13:14,2 Thessalonians 2, Revelation 9, 12, 15-20). We believe Christ is our spiritual husband, and we as His bride should remain a spiritual virgin until He returns (2 Corinthians 11;2, revelation 14:4). We believe that those who are forgiven, redeemed through the blood of Christ and remain faithful to Him, will live together forever in Heaven with our Father and Lord Jesus Christ.
WE BELIEVE THE WORD OF GOD (JESUS) IS PERFECT AND MORE POWERFUL THAN ANY EVIL SPIRIT, DEMON OR EVEN SATAN HIMSELF. WE BELIEVE AND ARE NOT ASHAMED OF THE GOSPEL OF JESUS CHRIST, FOR IT IS THE POWER OF GOD UNTO SALVATION TO EVERYONE WHO BELIEVETH ….Romans 1:16